2022 was another year full of new experiences, teamwork, and successful escapes. As we look forward to 2023, we recap the past year while gearing up for the new year ahead.
This year we're celebrating five years of escape rooms in West Reading, and for a celebration we're recapping all we've been through this year! In 2022, we added a brand new escape room experience. Galactic War is a slick, visually alluring take on an alien spaceship theme in an efficiently sized space that challenges our guests. We've also been nominated for a TERPECA Enthusiast's Choice Award for the 2nd year in a row for our The Last Vampire room, an honor we're happy to receive!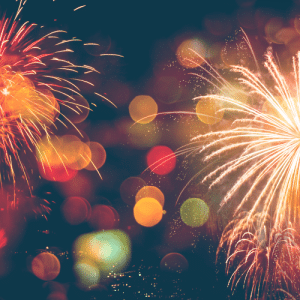 For 2023, we hope to keep offering the same great service that is expected of us with more adventures on the horizon. In just five years we've managed to establish ourselves as one of the best escape room experiences in the Reading area and, as competition settles for escape rooms nationwide, we hope to continue to innovate new experiences to keep challenges fresh and exciting for every new visit. In our future we hope to welcome more local businesses for team building nights, birthday parties, and other special events as our growth allows. Leaving 2020 and 2021 behind means making up for lost fun and looking to the bright future ahead, full of celebrating ourselves and each other. 
Thank you to all of our clients who supported us through 2022. From the Encrypted Escape Rooms team, we're fortunate for your business and excited for what the new year will bring for us. From new scenarios and expansions to new promotions and brand new teams joining the Encrypted family, we'll be waiting for new challengers to take on the last vampire, the biker's revenge, and all of our other escape room experiences!